Welcome to the PlayfulBabies family! Jesse and I started PlayfulBabies back in 2011 with the idea that the wooden toys we found in our grandparents houses should be made modern to allow our children's imagination and creativity to develop in a way the battery operated toys of today don't, with the idea that play should be fun + easy, and the idea that if kids are learning while they play it is a win-win for everyone!
I, Stacey, have worked with kids my entire life! From starting to babysit at 12, volunteering and working at the daycare center up the street from my parents house, being a nanny, running my own daycare, and of course having kids of my own....kids and babies are a part of who I am. I have always believed that play should be easy, when you come home after a long day at work and your kids just need a few minutes of time it should be EASY to grab a few toys and get some quality minutes in before dinner starts. That is what our toys do, they make play easy and fun! It is simple to grab a Bannor Toy because you know its safe, there are not tedious instructions, batteries, or set up that goes with them.
So what started in the corner of our small basement as a hobby has turned into a fundamental part of our family, who we are, and who we are teaching our children to be. It is only with diligence, hard work, late nights, and the highest of standards that we are a thriving toy company today built on reputation, responsibility, and the highest quality.
We live in Madrid, IA with our children, Emilie(21), Ethan(15), Eli(8) and newest addition, sweet baby Eric(1).
2012
In our living room posing for a newspaper article with some of the first toys we ever made.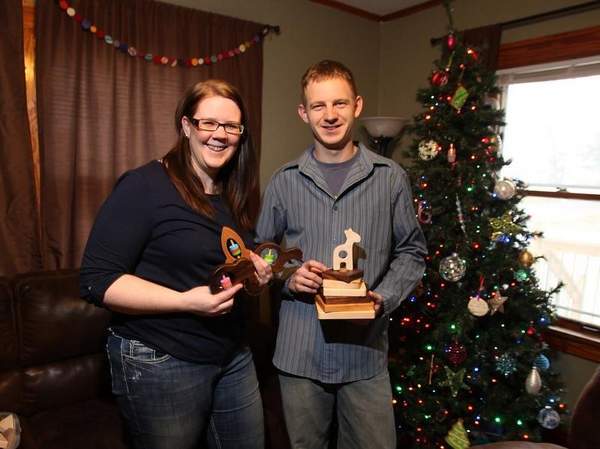 2014
Just a month after Eli was born in our then shop in Des Moines, IA. Do you spot Ethan in the background?!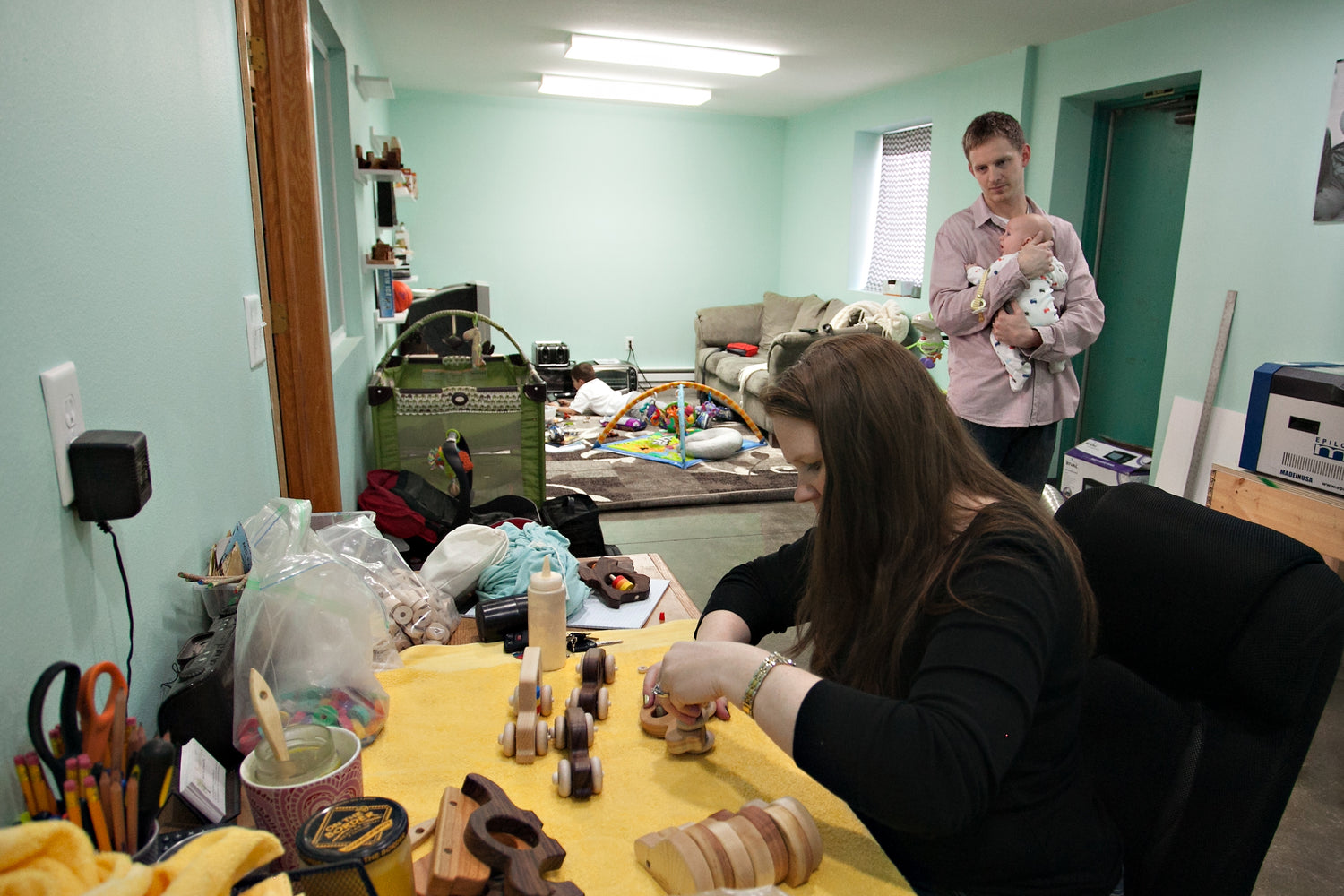 2015
The kids have grown up knowing what its like to run a family business.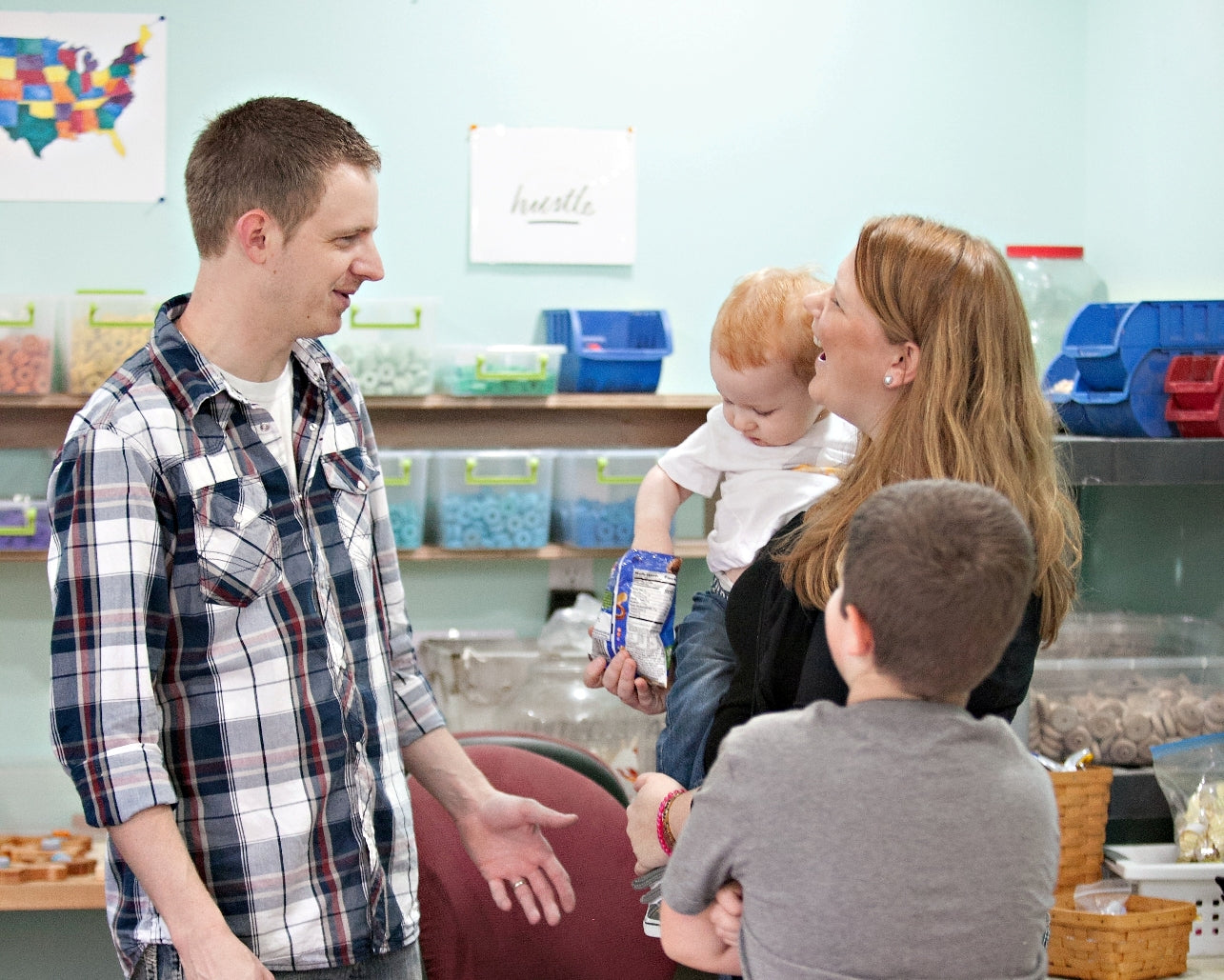 2017
Our first shop in Madrid, IA!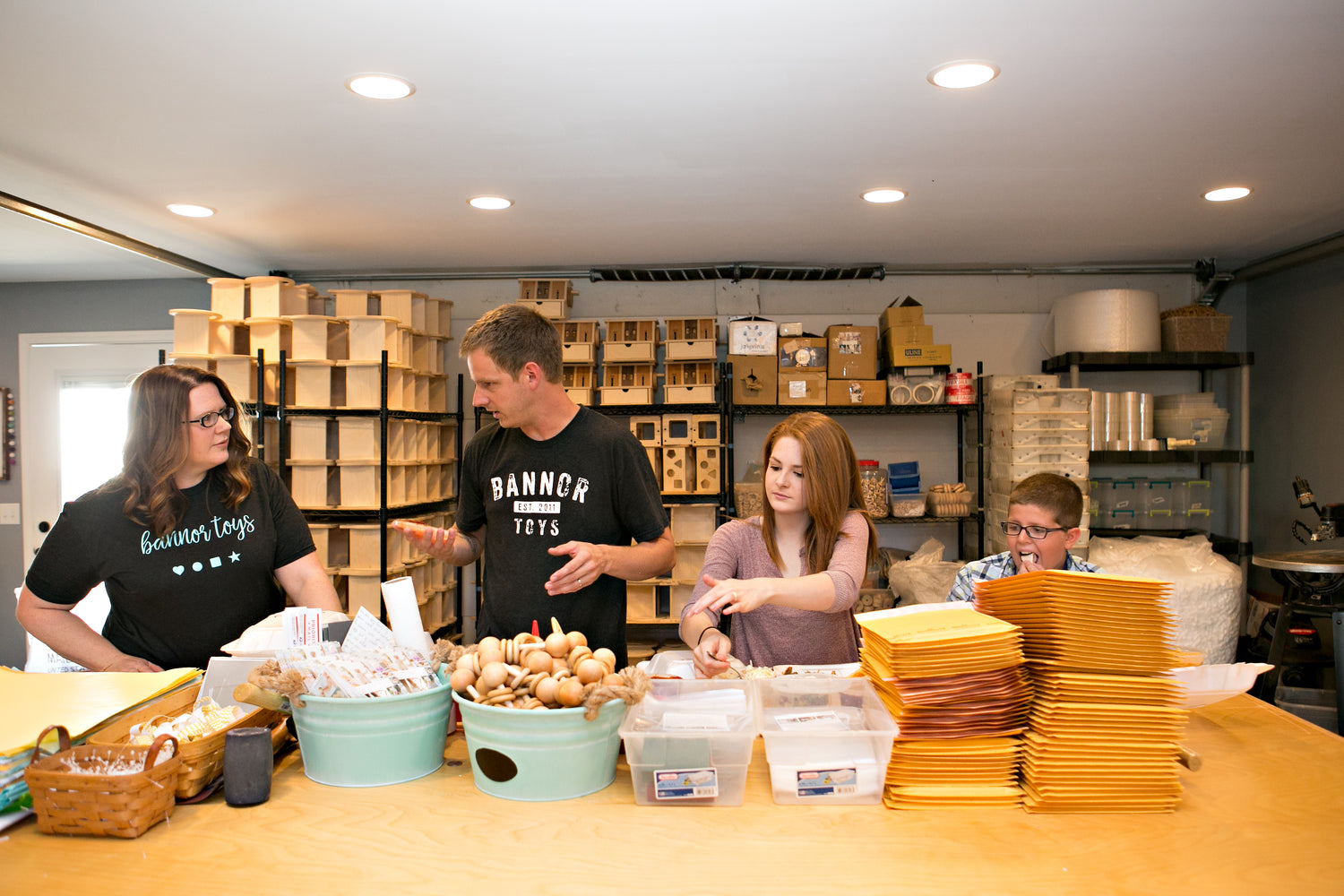 2018
In our current commercial building space in Madrid, IA....our employees kids' and ours walk over after school every day!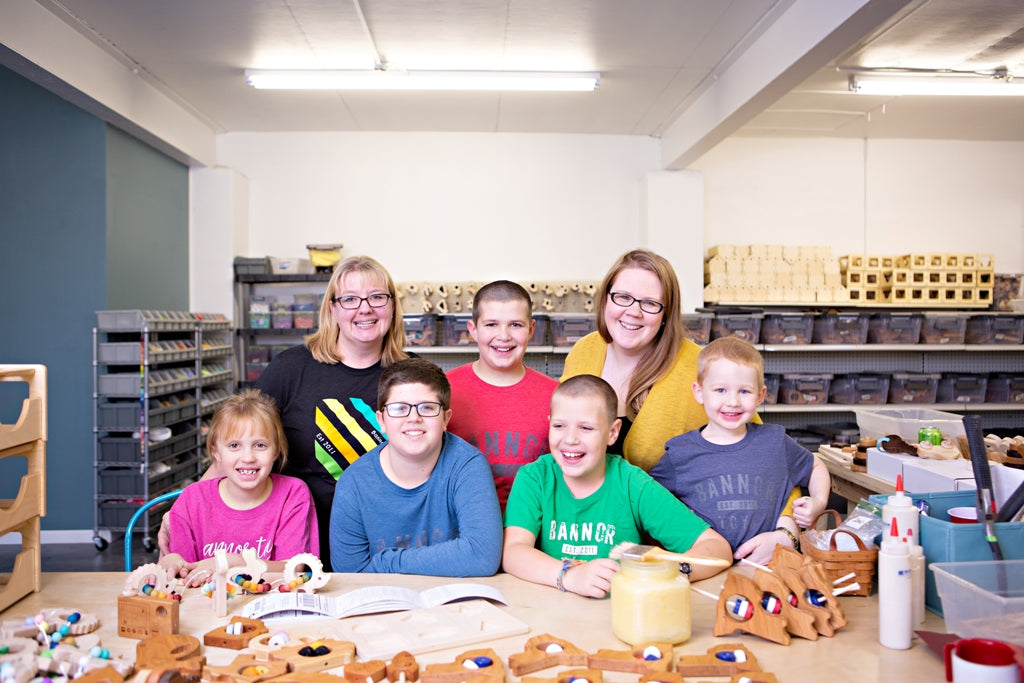 2021
Eric joined the family and the kids are regulars at the shop!